It's not exactly a secret that I have two film obsessions: the "Jackass" movies and "The Office."
And I do mean obsessions.
So last night, as Ian and I were finding something to watch at 2 a.m., it wasn't a hard decision once we discovered that "A Tribute to Ryan Dunn" was on MTV.
Go ahead and judge me when I tell you that after all of the time we've spent together, I feel as though I personally know Johnny Knoxville, Bam Margera, Wee Man, Ehren McGehey, Dave England, Preston Lacy, Jeff Tremaine, and the rest of the "Jackass" gang. [I'm not being serious... At least not 100%...]
I started watching this rowdy bunch in middle school... And liking quickly segwayed into obsession.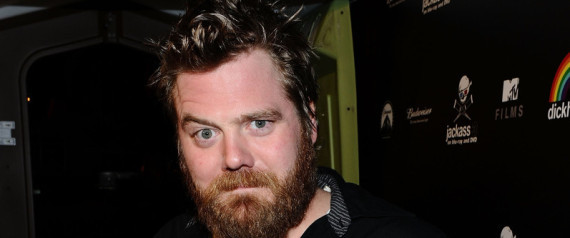 I own "Jackass: The Movie," "Jackass Number Two," "Jackass 2.5," "Jackass Three-D," "Jackass 3.5," and "Jackass: The Lost Tapes" on DVD, and it doesn't stop there.
I enjoy "Viva La Bam," "Wildboyz," "Bam's Unholy Union," and a host of other shows starring various cast members, though I don't follow these closely.
I know, I know. They're stupid, pointless movies in which idiots try to kill themselves time and again and never succeed.
Tragically and ironically, Ryan Dunn passed away June 20, 2011.
He was killed in a car crash in Pennsylvania, as was his passenger.
Dunn was traveling 120 miles per hour when he lost control of his Porsche. His blood alcohol level was twice the legal limit.
I won't go into the gruesome details for those who aren't familiar with Dunn's story.
I just wanted to commemorate his life with this post by commenting on last night's presentation of his life and career.
Yeah, I'm lame, and probably questionably insane. But I know I'm not alone. Cheers to "Jackass," and cheers to Dunn.
RYAN MATTHEW DUNN: June 11, 1977 - June 20, 2011
P.S. Is anyone else out there a "Jackass" fanatic? Or perhaps a crazed fan of another show?